GERALD DAVIDSON AND THE COUNTRY VERSATILES

Born in Plattsville, Ontario the second of ten children born to Elva & Lee Davidson at the age of twelve performed for dances and was paid $7.00 per night, Gerald took piano lessons befor picking up the Guitar. Gerald played piano in his dads band for about two years befor singing and playing guitar until he was twenty one.  Gerald performed vaudeville shows at the Capital Theater in Woodstock, with Tommy Hunter in the late 50's and 60's.

Gerald also played on all the local T. V.  stations, CFPL-London, CKCO-Kitchener, CKNX-Wingham, and CKVR-Barrie and most local radio stations. Gerald became a regular on Circle 8 Ranch, on CKNX-Wingham in the late 50's.  he also performed with Al Cherney on Western Round Up, a show that was also done in Wingham.  he performed on many of the CKNX Barn Dances.

Gerald entered all of the singing contests across Ontario and won them all at some point and time.  he entered a contest at CKFH radio in Toronto and won.  The prize was a recording contract and to appear on the WWVA Jamboree in Wheeling West Virginia. Gerald entered the Canadian Open Signing Contest in  Simcoe, Ontario and took first place in 1975 and 1976.

Back in the 60's Gerald joined Wayne Riehl and Len Love under the name "The Country Versatiles".  they worked six nights a week between clubs, shows

and dances.  From 1979 to 1986 The Country Versatiles had there own TV show called "Good Time Country" on CKNX-Wingham.  Good Time Country won the CAN-PRO award in 1979 and 1980.

Gerald  had the privilege to work with Grand Old Opry Stars like; David Houston, Red Sovine, Mac Wiseman, Stone Wall Jackson, Carol Baker, Tommy Hunter, Dallas Harms, Myrna Lorrie, Diane Leight Jack Kingston and Gary Buck.  also had the opportunity to work with Shania Twain in her earlier years, as she was a guest on "Good Time Country."  In 1999, Gerald had the privilege of working with Steve Smith at the International Steel Guitar Convention in St. Louis, Missouri. Steve is one of the top steel guitar players in Canada.  In the past year, Gerald had the opportunity to sing on the Opry Star Spotlight at the Ernest Tubb Theater, Nashville, Tenn. with Vern Gosdin which was broadcast live over 650 WSM radio station. Gerald was also a special guest at the Nightlife Dinner Theater in Nashville Tenn In October 2002 the Barn Dance Historical Society presented Gerald with the Barn Dance Pioneer Award which is one of Canada's Largest Travelling Barn Dance. Gerald was also a special guest at Pearls Dance Hall Fort Worth Texas with Leona Williams Gerald has recorded two C.D. which can be purchased by contacting him.

Gerald still make's television appearances and performs around the country, as this is a part of his life that he finds most fulfilling.

Ashley Giles

Ashley was born in Kirkton, Ontario. She started taking classical lessons at the age of 8 with Dini Westman from Stratford and started fiddle lessons at the age of 9 from Gerry Smith from Exeter, Ont. Ashley plays at the competitions throughout Ontario, and has placed in many. Ashley won 5th at Pembroke, Ont. 2010 in the 18 + under class. Ashley has taken fiddle lessons from Shane Cook from Dorchester and currently taking from Gerald Hamliton from London. She also love's to play different types of music including country, bluegrass. Ashley takes piano lessons from Ann Spivey of Exeter.

Last year, Ashley and fellow students from Dini Westman were accepted to play at Walt Diseny World in Florida on the main Stage. At Mitchell competition 2010,. Ashley won the Doris Westman Trophy for the last 4 years in the Kiwansis Music Festival in Stratford. Ashley has also played for Scott Woods in his show and played for the C.K.N.X. Barn Dance. Ashley has always loved music from the time she was born and it has stuck with her even in school. Ashley is in concert band and jazz band and was playing trombone for the Mitchell legion band. In Feb 2011 Ashley started playing for The Country Versatiles

Tony Leggio

Born in Timmins Ontario.  Then moved to Hamilton, Ontario starting with lap steel with local band, playing all the clubs in Hamilton and Toronto.  My good fortune came in Hamilton with a show called the "Main Street Jamboree", with Jack Kingston, for a local Radio Station C.H.M.L.  It lasted for 3 yrs. backing some Nashville stars and local singers.  In 1956 toured the Eastern parts of Canada, with the Wilf Carter Show.  In the early 1960's country music was not to active.  I then bought an Electric Bass and formed my own band of nine musicians.  Played the local bars in Hamilton and Toronto.  Also touring the Eastern Seaboard of the U.S.A.  I came back to Timmins, Ont. and formed a country band.  Had a local Radio & T.V. show in the late 60's.  Moved to Pennsylvania, U.S.A., played bass for country groups in the local area.  I came back to Hamilton with Peddle Steel Guitar, played with Joe Brown on C.F.R.B. Radio in Ottawa.  I had the privilege  of playing on the Ronnie Prophet T.V. show to back up stars like Ferlin Husky.  In the 80's played with local groups.   My favourite steel players are Buddy Emmons and Paul Franklin.

I have been playing steel and bass for the " Country Versatiles" for approximately five years.  You can reach me through this web site for all the lovers of the Steel Guitar.


Your musical friend Tony Leggio
Gord Ogilvie

Gord was born in Montreal Quebec. He started taking  singing lessons at the

age of 8 and started playing the guiter at the age of 11. By the late sixties he

had his own group, playing folk music in the clubs and coffee houses of

Montreal. During this time he was writing much of the material he was

performing. In the early seventies he learned to play the bass guitar and started

backing up numerous groups in Southern Ontario. He toured extensively

throughout Ontario playing different types of music including country, bluegrass,

rock, blues, and folk. One of the noteable groups was " Hot Off The Press" a country/bluegrass band that produced an album and had two successfil singles from that album. After two years with Hot Off The Press, Gord joined the seven time Juno Award winning group " The Mercey Brothers",

replacing brother Ray on the bass guitar. The band toured throughout Canada and the  United States and, while Gord was with the band, was nominated twice for Juno Awards and Canadian Country Music Association Awards for Best Country Group " While with "The Mercey Brothers", the band represented Canada at the

Interational Fanfare Show in Nashville, Tennessee and at the World's Fair in

Knoxville, Tennessee. He began playing bass for '' The Country Versatiles'' in 2004 and helps fill out the sound with his vocal harmonies. Over his musical career, Gord has had the opportunity to

work with such noteables as George Jones, Tanya Tucker, Crystal Gale, Freddie

Fender, The Jordenaires, and Tommy Hunter to name a few, Currently, Gord lives in           Kitchener with his daughter.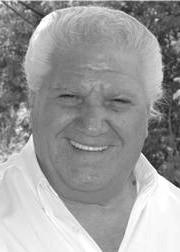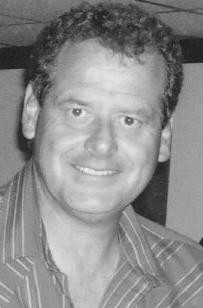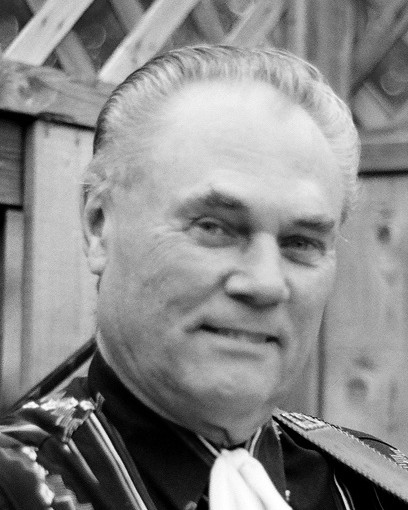 Gerry was born in Listowel Ontario, and began taking violin lessons at around the tender age of 6. Began playing fiddle music for square dances at the age of 12, in a local band run by a friend of his fathers. In that band was also Leonard Love a former member of The Country Versatiles. While in high school, Gerry formed a small dance band combo with some other school friends, "The Polaras" playing at local dance halls, arenas, legions, and bars. The group played all over south western Ontario for 15 years. After 36 years in the financial industry he retured to the music scene some 10 years ago and since has played with various groups in and around the London area. His musical interests include a variety of genres from big band to jazz to folk and western swing. His musical travels have taken him to both sides of the border for performances. In addition to playing drums, Gerry has also been the bass player with several local groups, most recently "Still Kickin"